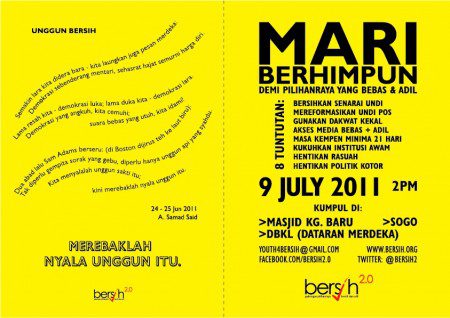 PRESS STATEMENT
There is no other way to react to the ridiculous actions of the AG's Chambers, Penang deputy police chief Abdul Rahim Jaafar, Home Minister Hishammuddin Hussein and Sessions Court judge Amernudin Ahmad – for playing their part in the arrest, investigation and seven days detention of 30 Parti Sosialis Malaysia (PSM) activists including Sungai Siput MP Dr Jayakumar under Section 122 of the Penal Code – for "waging war against the Yang DiPertuan Agong" that carries life imprisonment or imprisonment not exceeding 20 years.
As everyone knows, the PSM activists were on their way to attend a gathering – peacefully just like any other PSM event. However, the police while arresting them found PSM leaflets and newsletters and other paraphernalia including T-Shirts bearing the images of former Communist fighters Chin Peng and Rashid Maidin – and came to the conclusion that the group was trying to revive the communist ideology and therefore they should be investigated for "waging war".
There should be no doubt that these arrests, detentions and charges were done in bad faith and are blatantly absurd and false. This preposterous abuse of power and the legal process is solely aimed at punishing the activists and deterring others from participating in any Bersih-related events – and cannot be taken seriously. Needless to say, the PSM activists should be released immediately and be issued an apology.
The level of police-prosecutor-judiciary collusion is a new shocking low. It seems clear that these public institutions will stop at nothing to prevent the Bersih rally from happening, even at the costs of destroying whatever little remaining public confidence they may have. What else can the public think?
Peaceful protest is a vital part of a democratic society and has a very long and respected tradition in Malaysia. Just look back at the historic protests against the Malayan Union and more importantly the All Malaya HARTAL in 1947.
It is a very powerful campaign tool and many of the rights and freedoms we enjoy today were gained because the people were prepared to go out on the streets and protest. The right to peaceful protest is enshrined in the Malaysian Constitution and the Universal Declaration of Human Rights and numerous other International Human Rights instruments. And no police, prosecutor, judge or Home Minister can unilaterally decree its suspension.
Released by:
Lawyers for Liberty
27 June 2011