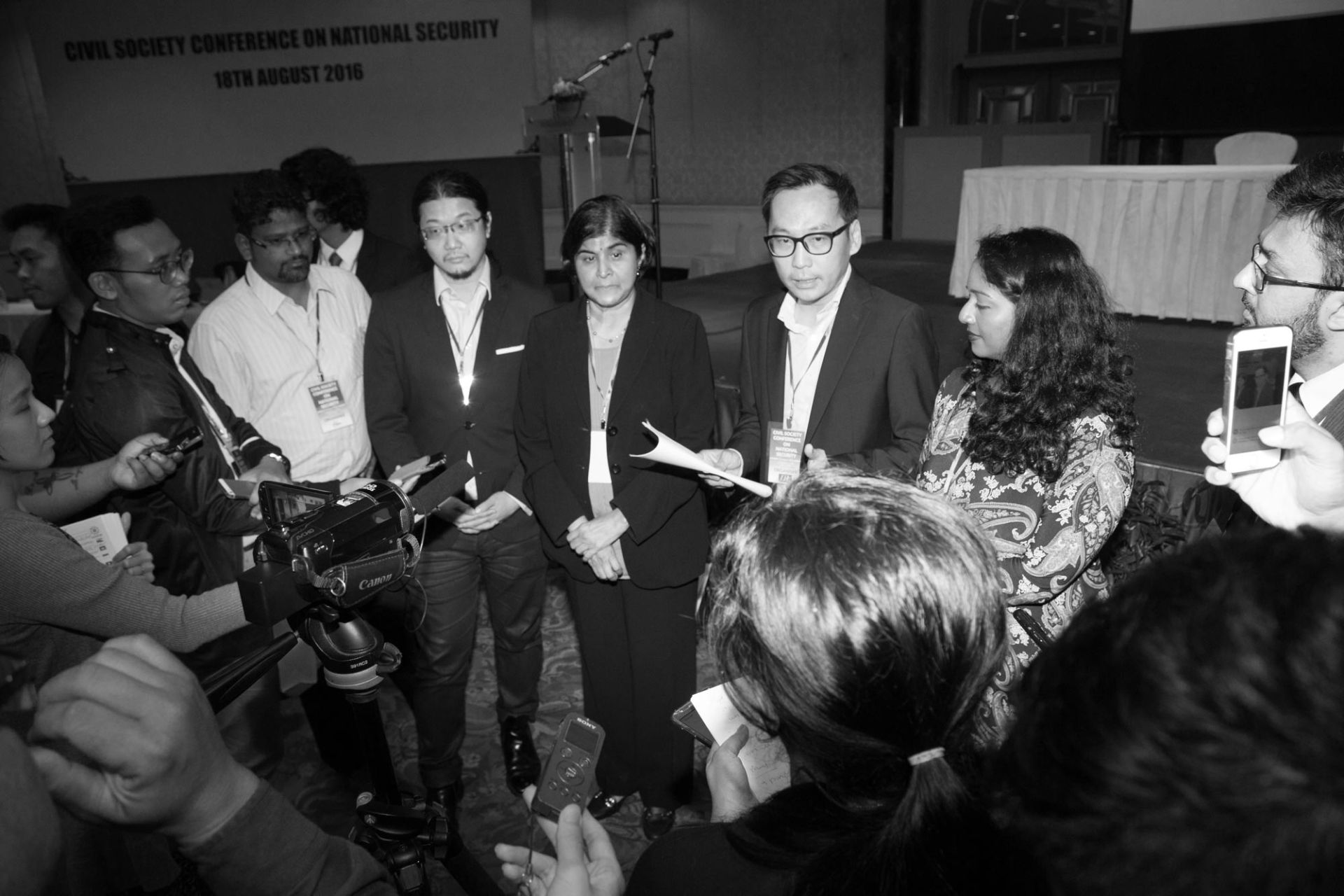 On 7 June 2016, the National Security Council Act 2016 (NSC Act) was gazetted as law despite concerns raised by civil society, elected representatives, legal fraternity, military veterans, and the Conference of Rulers.
Eight civil society organisations that came together as a coalition called #TakNakDiktator to oppose the NSC law, convened the Conference on the National Security Council Act 2016: Implications for National Security & Human Rights on 18 August 2016 at Renaissance Hotel, Kuala Lumpur.
During the conference, among the issues raised were the constitutionality of the NSC Act, its effectiveness in promoting national security, its relationship to existing measures blurring the line between civilian enforcement and military agencies, and its desirability from the standpoint of healthy parliamentary democracy in Malaysia and legally-sound security operations.
This conference was an important opportunity to bring the government, human rights and security community into closer and constructive dialogue on matters of national interest.